BIZAA hosts numerous events each year designed to share the mission and support our growing organization.
Each year is crowned by two major events, the BIZAA Bash and the yearly mission trip to Nigeria. Learn more below!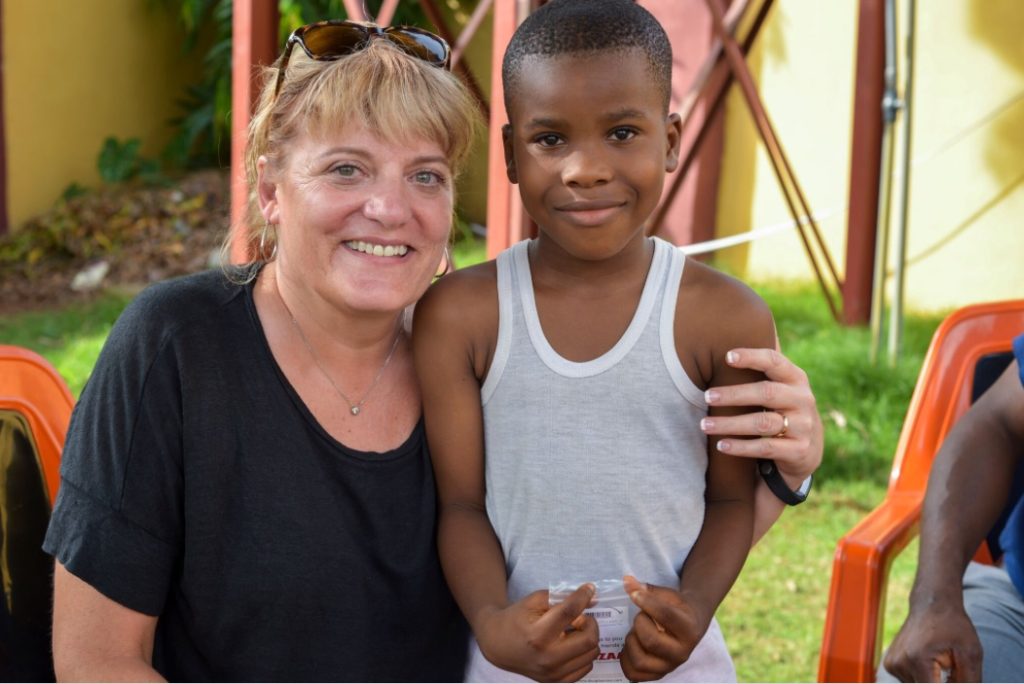 JOIN US FOR OUR LIVE VIRTUAL EVENT!
BIZAA is celebrating its 10th year of rescuing and educating at-risk youth in Nigeria. Together, we are building and strengthening our active community to support changing the lives of one child at a time.
While we are not able to gather physically in one spot this year, we hope you will still join our live virtual event to continue the efforts so desperately needed in Africa right now. Your impact matters more than ever!
Live Event:
Friday, November 20, 2020
Live via Zoom from 7:00 – 7:45 pm
Join us to hear from students and staff in Nigeria, and for updates to BIZAA's vocational school programming.
Bidding:
Opens at noon on Monday, November 16, 2020 and closes on Friday, November 20, 2020 at 8:00 pm
Cash drawing with a grand price winner of $1000!
EARLY BIRDS!  Register and place at least on starting bid Monday, Nov. 16th – Thursday, Nov 19th and you'll be entered into a drawing for a trip to Mexico!  At an estimated value of $1,720, enjoy a 4-night stay at a Mayan Palace Resort (and they are COVID prepared!).  Trip is good for 2 years.
FREE Registration
Starting Monday, October 12th you can register to join the live event for free!
Not Able To Join Us?
If you're unable to make it to our live virtual event, please consider donating.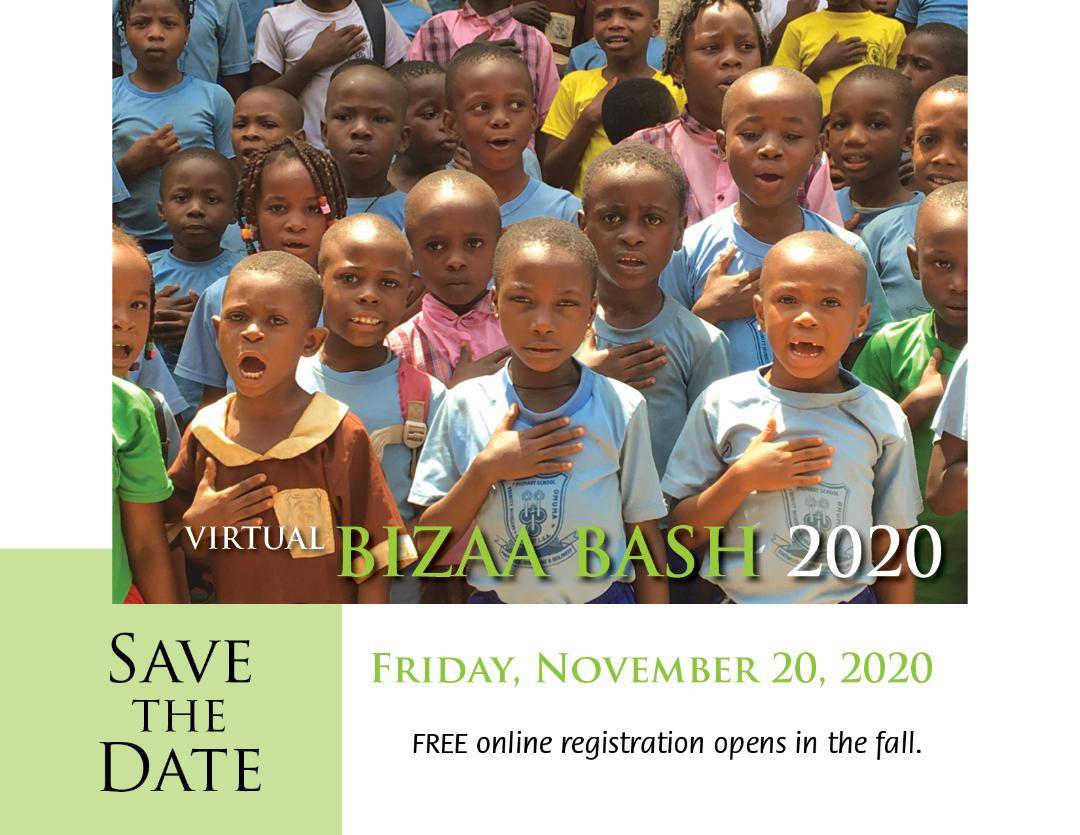 BIZAA mission trips to Nigeria, Africa provide a learning experience for both the participants and members of the Nigerian community. Those who join us on one of our annual mission trips will have a truly life-changing experience.
Okey Anyanwu, Founder and President of BIZAA, is the leader on our pilgrimages. He was born and raised in Nigeria and has an excellent knowledge of Nigerian social, economic, political, educational and religious issues.
Our mission trips allow volunteers to participate in grass-roots efforts to improve communities. Examples of trip activities include:
Dispensing donated health and personal care items to communities in need
Meeting with residents and sharing the BIZAA message
Visiting schools where sponsored children are educated
Interviewing children rescued from trafficking and child labor
Meeting with local officials and the families of sponsored children
Distributing gifts and letters from sponsors to the children
Participating in welcome ceremonies and meeting with community leaders
If you're not able to join us, please consider donating towards a mission trip. It will greatly help with funding our mission, and assist us in reaching our goal of getting vulnerable children off the streets and into classrooms.
NOTE: Our 2020 mission trip was cancelled due to the pandemic. We are hoping to schedule the 2021 dates as soon as travel bans are lifted. Terry coordinates our mission trips and can be reached at Terry@bizaa.org. 
2021 BIZAA Mission Trip Information Packet Documents (Coming Soon!)
To request additional information about the next mission trip please submit this form: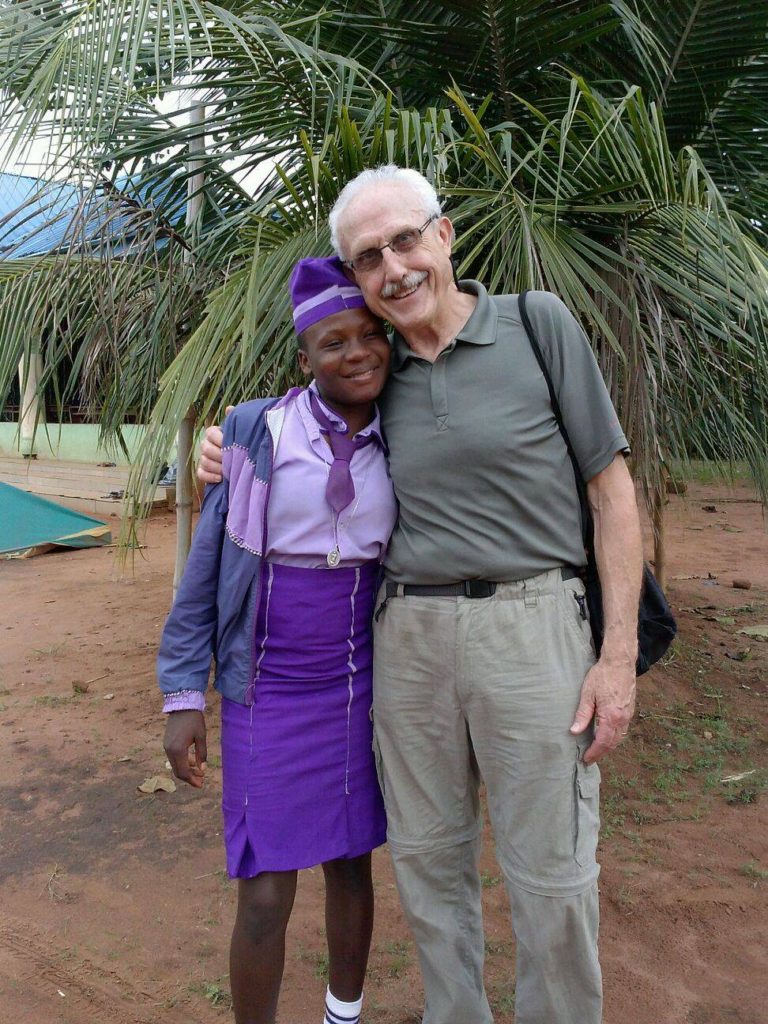 November 2020 — Virtual BIZAA Bash
April 2021 — Topgolf Tournament
June 2021 — Pancake Breakfast
July 2021 — Bargains and Beyond
August 2021 — Mission Trip (tentative)