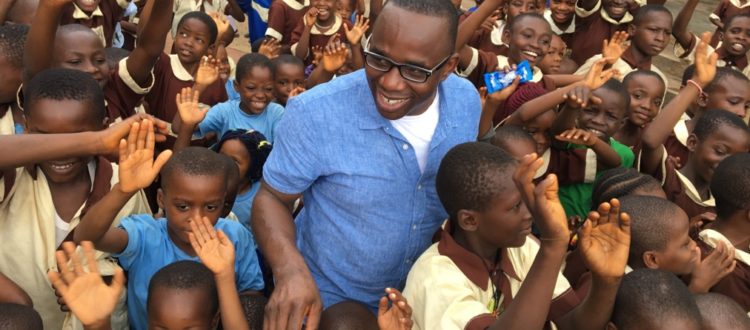 Donation Goal For This Project is
$19,400
Donate Now
NEXT MISSION TRIP: May 3-13, 2018
BIZAA mission trips to Nigeria, Africa provide a learning experience for both the participants and members of the Nigerian community. Those who join us on one of our mission trips will have a life-changing experience.
Okey Anyanwu, Founder and President of BIZAA is the leader on our mission trips. He was born and raised in Nigeria and has an excellent knowledge of Nigerian social, economic, political and religious issues.
Our mission trips allow participants to volunteer their efforts in completing a community project that includes dispensing over-the-counter medications and personal hygiene items to village residents, meeting with residents and sharing the BIZAA message, visiting with the sponsored children, helping to identify and interview children rescued from trafficking and child labor, meeting family members of the children and local officials, and participating in King welcoming ceremonies.
Okey and BIZAA staff are on hand to assess the current needs of the children attending school and those that are still in need of sponsorship.
If you or someone you know would like more information on joining us on our next mission trip please contact Okey@bizaa.org.
And, consider donating towards a mission trip. It will help greatly with funding our mission and assist us in reaching our goal of getting vulnerable children off the streets and into classrooms.
Photo credit: BreMcgee.com
*Click to enlarge image
BIZAA is a 501(c)(3) non-profit organization and all donations are tax-deductible to the full extent allowable by law.
SaveSave