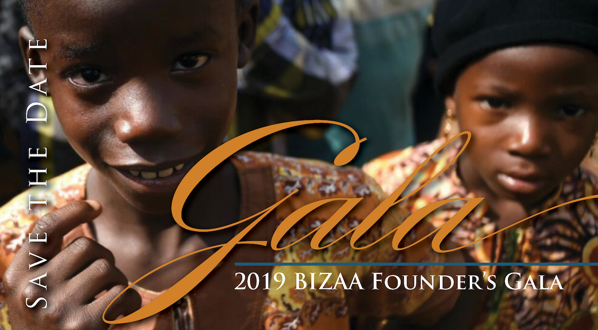 GET YOUR TICKETS: BIZAA Founder's Gala 2019!
Ev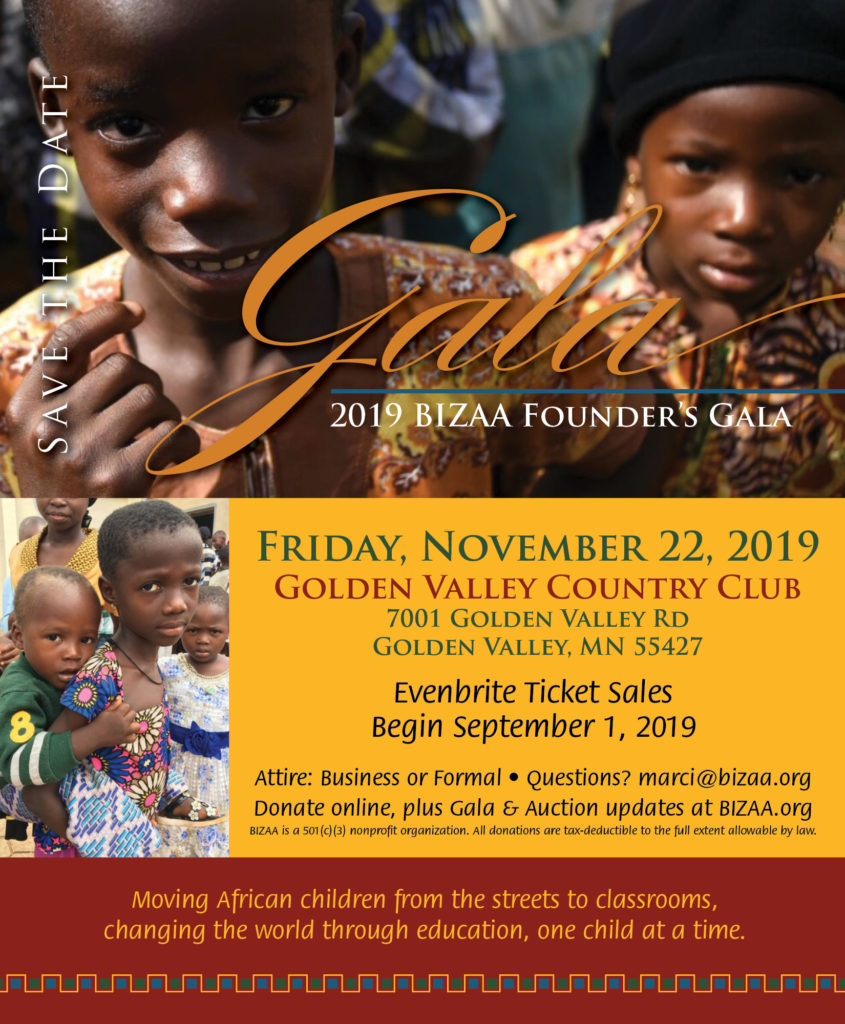 Click Here to Reserve Your Tickets on Eventbrite
Join us at the 2019 BIZAA Founder's Gala on Friday, November 22, 2019, at the Golden Valley Country Club in Golden Valley, Minnesota.
The Founder's Gala is named in honor of Okey Anyanwu, BIZAA's Founder and President. Okey had the foresight and vision to organize BIZAA, a non-profit dedicated to rescuing victims of child labor and human trafficking in Africa, getting them off the streets and into classrooms.
All proceeds benefit the new BIZAA College of Technology and Nursing in Imo State, Nigeria, Africa.
Sponsorship Opportunities:
For more information on sponsorship opportunities for your business contact Marci@bizaa.org
Meet the First Grads of BIZAA's Technical College
In May 2019 nine young adults graduated from the BIZAA College of Technology and Nursing in Imo State, Nigeria. They never dreamed that sponsors like you would help get them off the streets and into college.
Watch their powerful graduation ceremony in Nigeria and hear from the Nigerian staff, teachers, and graduates on how our child sponsors have changed the course of a small community that once had no hope for a better future.
Read the touching valedictory speech by graduate Vivian  BIZAA-Graduation-Program_2019
Congratulations to our first BIZAA graduates!
Chisom will be joining the staff at the BIZAA College of Technology and Nursing as the New Office Manager
Maryann is engaged to be married and has already assumed the position of a "Bookkeeper" at her husband-to-be's computer accessories store
Emmanuel has gained admission into the University to complete his bachelor's degree in Information Technology through our local community sponsorship
Solomon has secured a job with a Nigerian shipping Company as Inventory Coordinator
Blessing and Emmanuel's sponsors will continue to sponsor Emmanuel's higher degree studies in Engineering and Blessing's higher degree studies in Nursing
We'll post more successful updates on the remaining BIZAA happy and grateful graduates as we get them!