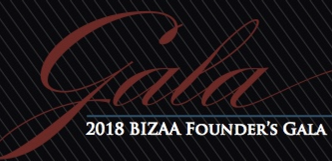 2019 BIZAA Founder's Gala
Thank you to all of our 2018 Gala sponsors, attendees and volunteers!
Join us at the 2019 BIZAA Founder's Gala on Friday, November 22, 2019, at the Golden Valley Country Club in Golden Valley, Minnesota.
For more information on sponsorship opportunities for your business, contact Okey@bizaa.org.
The Founder's Gala is named in honor of Okey Anyanwu, BIZAA's Founder and President. Okey had the foresight and vision to organize BIZAA, a non-profit dedicated to rescuing victims of child labor and human trafficking in Africa, getting them off the streets and into classrooms.
All proceeds benefit the new BIZAA College of Technology and Nursing in Imo State, Nigeria, Africa.