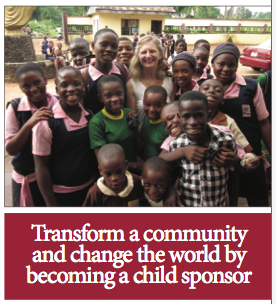 New Child Sponsor Brochure Gives You More Options to Change the World
History has taught us that the future and safety of our world is NOT guaranteed without the education of its youngest citizens. This is why we invite you to join our mission of providing education, technical training and job placement to stop child labor and child trafficking in Africa one child at a time.
We have a long list of rescued children from Nigeria, starting at the young age of five, who are eagerly waiting to be enrolled in school. As little as $55 a month will make their dreams a reality.
Education remains a valuable and sustainable way of changing the course of a community, especially Nigeria which has the highest number of out of school children in the world today.
"Meeting the children during the BIZAA mission trip to Nigeria changed my way of seeing solidarity. All of them are deserving of a better life through education and need our help."
Sue Newburg
Mission Trip Participant & Child Sponsor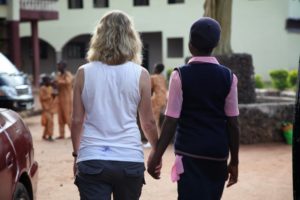 Sponsorship options as low as $59 per month